Weather should improve from Monday: Met office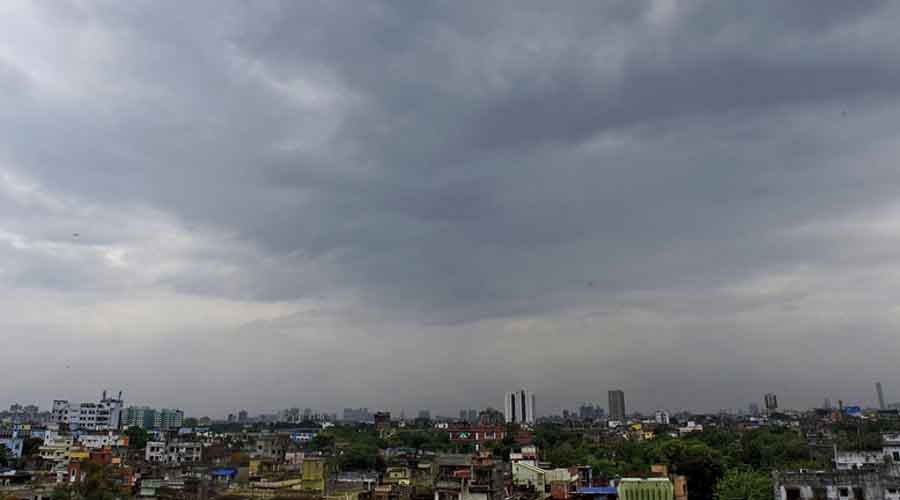 The city experienced another gloomy day accompanied by persistent downpours on Saturday. The Met office did not rule out another wave of heavy rain on Sunday, but said the weather was likely to improve from Monday.
On Saturday, the sun was largely obscured behind the cloud cover. The rain, mild in the first half, intensified towards the evening.
Between Friday and Saturday night, the Met office recorded about 15mm of rain in Alipore.
New Market got around 17mm, Cossipore 22mm and Dum Dum 13mm, according to figures from the Calcutta Municipal Corporation pumping stations.
Cyclonic circulation over Bangladesh, which had resulted in heavy rains Thursday evening, intensified and moved slightly closer to the city, a Met official said.
"The south and north 24-Parganas lie on the outskirts of the system, which has a diameter of more than 250 km," the official said.
The other two factors – a low pressure trough from the Punjab northeast of the Bay of Bengal and a significant moisture incursion from the bay – that contributed to the showers are still active, he said.
"North and south 24-Parganas and Calcutta may still receive heavy rains on Sunday. But the weather should improve from Monday. The wet period will not go away overnight. But there will be sunny phases, "said GK Das, director of the Indian meteorological department in Calcutta.
IMD also issued a bulletin on Saturday afternoon, predicting "widespread rain" across Bengal under the influence of traffic. East Midnapore, South and North 24-Parganas, Calcutta, Howrah and Hooghly were among the districts that could see another period of heavy rains. "The weather should improve from June 21," the bulletin said.
Traffic was likely to move into the interior of Bihar in the coming days, Das said.
Weather systems have constantly led to the formation of thick cumulonimbus clouds. By noon on Saturday, only two-thirds of 42, the giant residential building on Jawaharlal Nehru Road, was visible from the ground. The upper part was hidden by a blanket of clouds.
Riders of two-wheelers were covered in raincoats and the car lights were on for most of the day.
The wet period began with a period of torrential rain on Wednesday evening that continued until the early hours of Thursday. The city received about 100mm of rain during this period. According to the Met Office, Calcutta received 353 mm of rain from June 1 to 19, against the usual quota of 170 mm, recording an excess of more than 100%.