Uber Eats delivers to space! And guess what the ISS astronauts ordered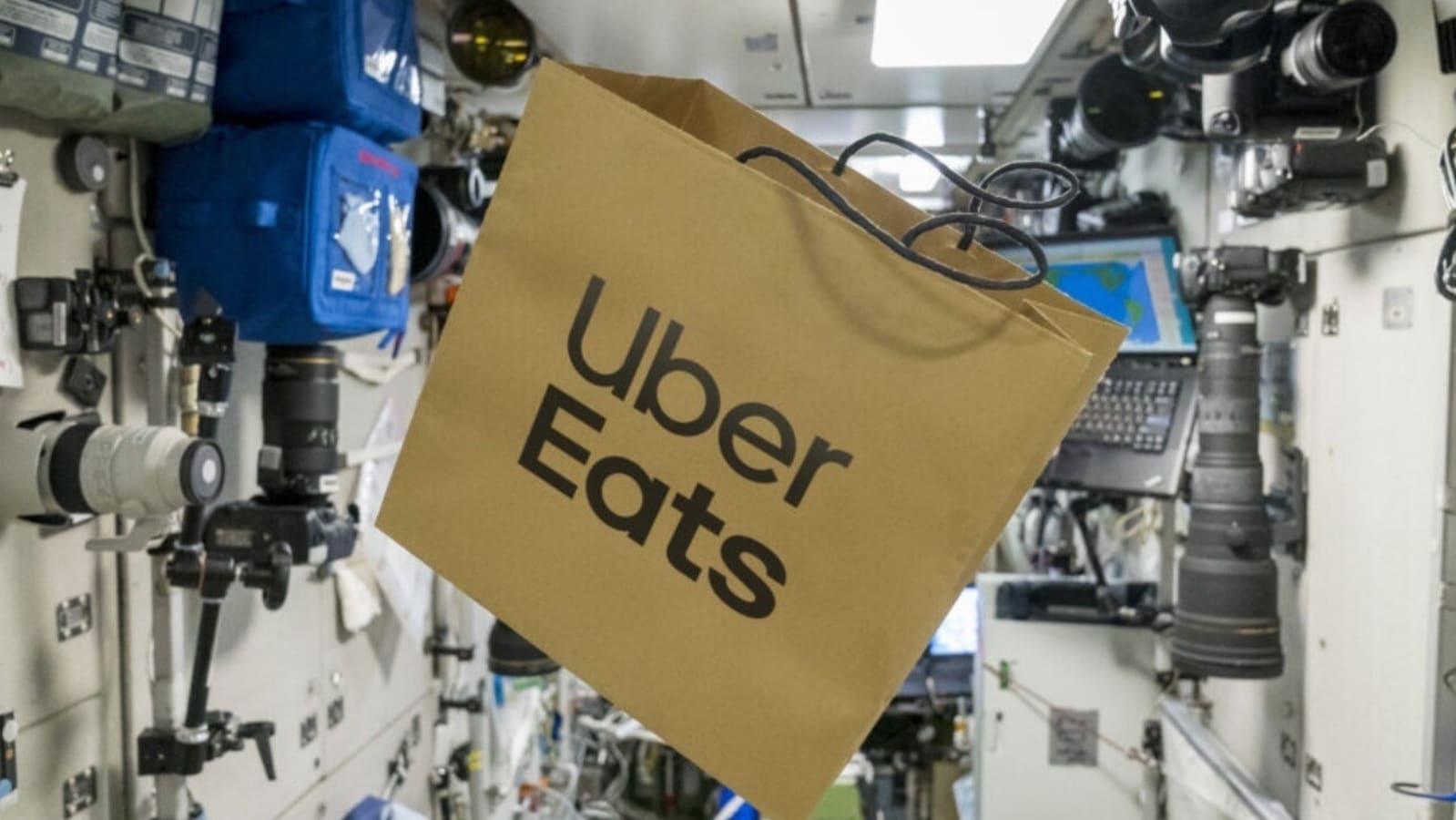 Uber Eats successfully completed its first food delivery to space. The food was delivered by Japanese entrepreneur Yusaku Maezawa last week.
Now you can have your favorite pizza delivered even if you live aboard the International Space Station. Uber Eats has launched its food delivery service in space. The food delivery app announced its first food delivery to space last week. But it was not like a normal delivery offered by them.
Instead of sending a driver, Uber Eats delivered its food through Japanese entrepreneur Yusaku Maezawa, who had left for a 12-day mission to space aboard a Soyuz spacecraft. Maezawa delivered ready-to-eat canned Japanese foods as well as a brown paper Uber Eats bag to astronauts on the International Space Station (ISS). The food delivery giant shared a clip of Maezawa delivering food to the ISS crew via his Twitter account. Sharing the clip they wrote, "Uber Eats delivery continues to evolve. One after another in places that don't deliver now.
Uber Eats delivery now extends to space
Uber Eats のデリバリーは、進化し続けています。
今、配達していない場所へ、次々と。@yousuck2020 さん、配達ありがとうございます🚀#宇宙へデリバリー #UberEats pic.twitter.com/Sh0PsXXwMX

— Uber Eats Japan(ウーバーイーツ) (@UberEats_JP) December 14, 2021
In the 25-second clip, Maezawa can be seen entering the spaceship with the brown Uber Eats bags. He can also be seen wearing a food company cap.
According to the official statement from Uber Eats, the food was delivered at 9:40 a.m. EST on December 11 after traveling a distance of 248 miles.
The astronauts were treated to several Japanese dishes, including miso-boiled mackerel, a bowl of beef cooked in a sweet sauce, stewed chicken with bamboo shoots, and braised pork.
This delivery was made in collaboration with Japanese billionaire Yusaku Maezawa. He began his space trip on Wednesday from the Baikonur Cosmodrome in Kazakhastan. To celebrate its success, Uber Eats offered $ 10 off any order greater than or equal to $ 20 to the first 24,800 people with the promo code SPACEFOOD. This offer was applicable between December 13 and 19, 2021.
Meanwhile, Maezawa had announced the purchase of all seats on SpaceX's first tourist flight to the moon, scheduled for 2023.
Space tourism is on the rise and Maezawa is one of the last people to explore it. He shares his experience on YouTube and on social networks.