The weekend has been hot in the northeast, and it's going to get hotter!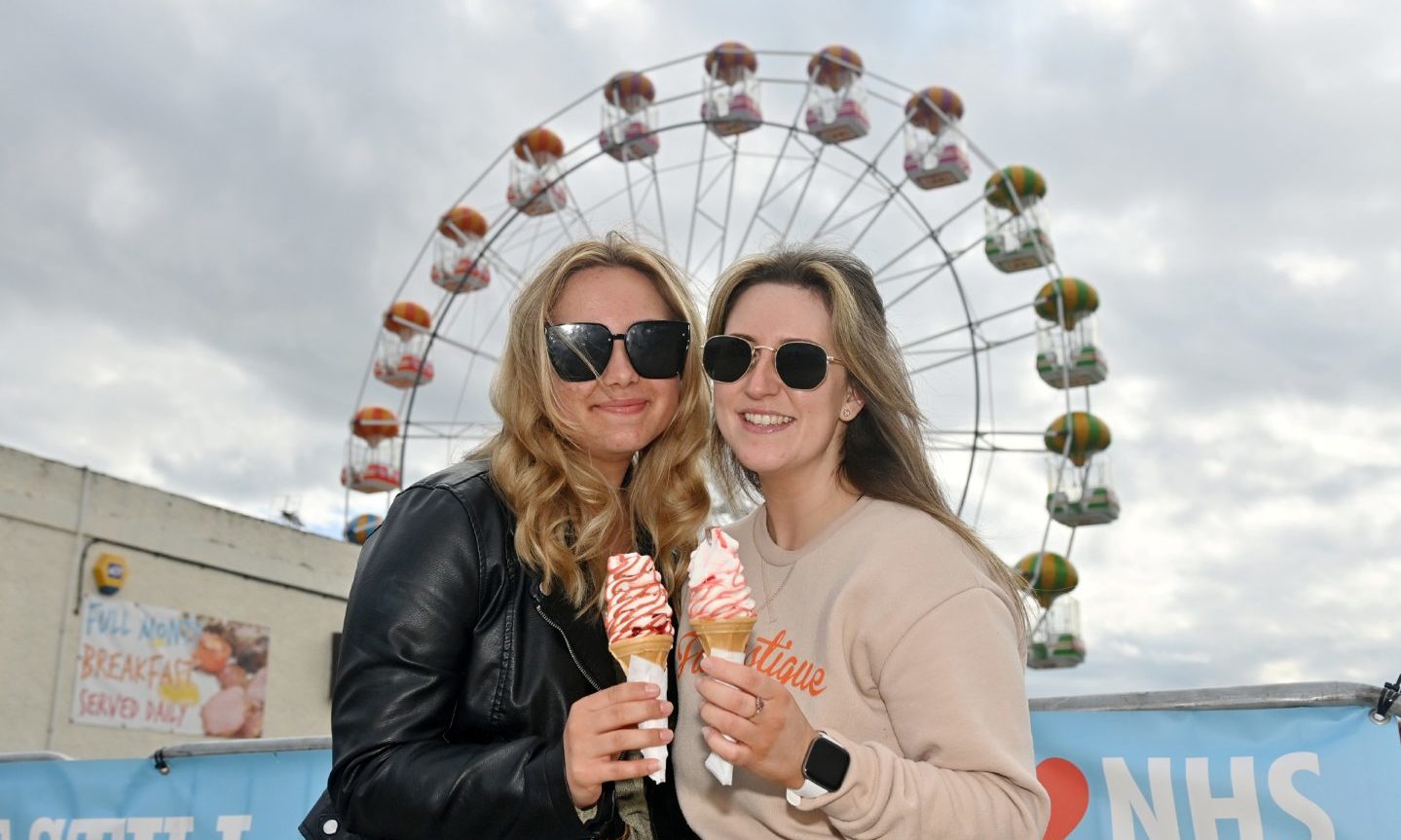 The blazing northeastern sun has encouraged people to head outdoors on weekends to take advantage of the warm weather – and the best may be yet to come.
After weeks of haar and clouds, gloom has finally lifted off the North Sea coast to raise temperatures.
The warm weather has encouraged thousands of people to take to the beer gardens as coronavirus restrictions continue to be lifted, dip their toes in the sea and enjoy some of the country's most stunning scenery.
How did it get hot?
Fyvie Castle in Turriff recorded the highest temperature of the weekend with 20C on Saturday.
Aviemore was not far behind at 19.6 ° C with sun worshipers soaking up the sun on the sand and water of Loch Morlich.
Meanwhile, Aberdeen recorded a high of 18.9 ° C as many of the city's residents took the opportunity to hit the beaches and parks.
The latest satellite image 🛰️ shows clear skies 🌤️ to the north and northwest. Cloudier in parts of England and Wales with downpour cloud formation 🌦️ pic.twitter.com/cJ33EOyDKY

– Met Office (@metoffice) June 6, 2021
Sunday was slightly cooler with a high of 17.5 ° C at Braemar, Turriff again enjoying the best time with 16.8 ° C.
However, despite the warm weather, temperatures remain far from the highs of 25.1 ° C recorded at Kinlochlewe in Wester Ross and 24.6 ° C at Kinloss about a week ago.
Will the hot weather continue?
Aberdeenshire and Moray are set to enjoy the best weather again in the week ahead.
Temperatures are expected to continue to rise as the week progresses, with the best expected on Thursday.
However, the sun will not be there for everyone in the north and northeast.
A Met Office spokeswoman said: 'Conditions will generally vary at times, there will be clouds and rain for some people at certain times of the week.
"It is expected to stay warm in the northeast with temperatures in the mid-1920s for Aberdeenshire and Moray who should make the most of the weather.
"We could have highs of 20C on Monday, 22C on Tuesday, 23C on Wednesday and 24C on Thursday.
"The northwest appears to have more cloud and rain, which will naturally keep temperatures lower, but it will still be in the high teens."