Sun and showers for the first weekend of relaxed rules in England
Slightly better weather is on the horizon for the weekend after a stormy week across the UK.
The Met Office has predicted some respite from heavy downpours and high winds on Saturday, although temperatures remain low for the time of year.
Heavy rains in the southwest – which could see new rainfall records set for May in Devon and Wales – will be replaced by lighter and more erratic showers on Saturday with longer droughts.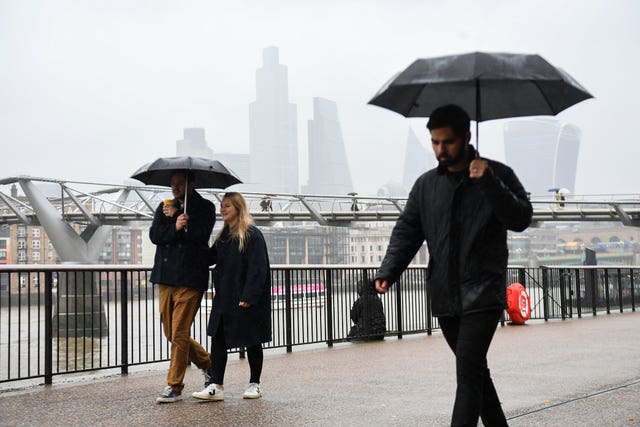 Parts of northern Scotland could also see frost on Saturday and Sunday morning.
Forecasters said northern Scotland and Northern Ireland will likely see the best of the sun on Sunday.
Met Office meteorologist Annie Shuttleworth said more stable spring weather was forecast for the following week.
"There is a lot of uncertainty in the forecast, but we hope that by the end of May we will have much drier and calm weather across the UK."
She said long-term forecasts suggest June will be much drier than May.
"The most likely scenario at the moment looks like mostly dry weather, unlike what we saw with wet weather in May, so that would be an improvement," she added.