Judo: a glorious third day at the Baku Grand Slam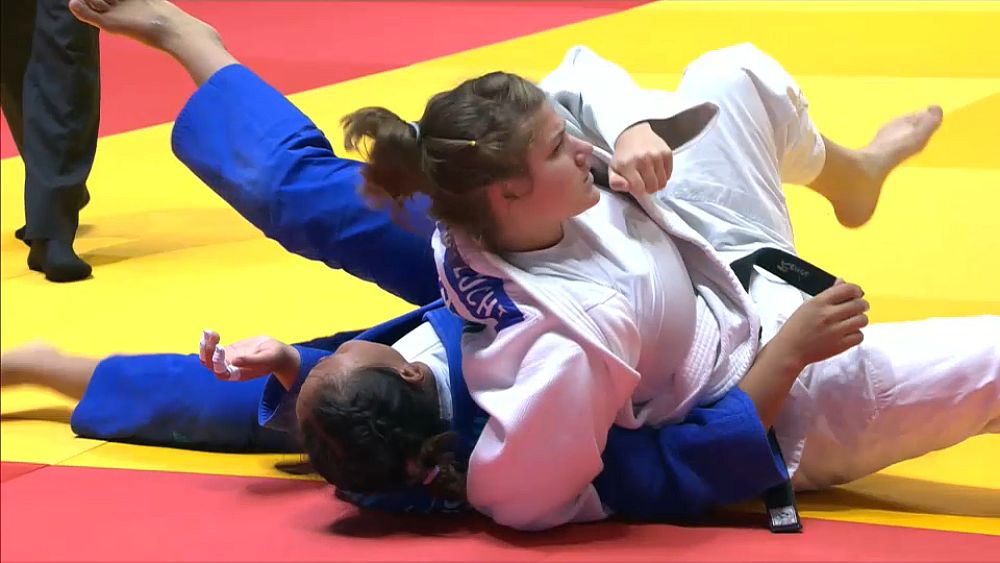 The beautiful Heydar Aliyev Sports Arena witnessed the Baku Grand SlamIt was the last day, and the warm-up mat was a hive of activity.
Japan's Kosuke Mashiyama started the day strong.
Mr Albano Carrisi, IFJ Ambassador and world-renowned singer and songwriter, awarded him the gold medal in the under 90 kg category.
Our man of the day was Russian Niiaz Bilalov, taking on fan favorite Shady Elnahas from Canada.
Bilalov performed an incredible o-Soto after an epic contest before the Golden Score.
The Vice-President of the International Judo Federation and President of the EJU Mr. Sergey Soloveychik presented the medals.
"I'm really happy to have caught up with El Nahas," Bilalov said. "I was happy it was such a great technique. I wasn't specifically preparing for this attack, but I'm glad it worked.
There were two ladies of the day, Luise Malzahn and Renee Lucht, both from Germany.
Lucht faced Adiyasuren Amarsaikhan for glory in the over 78kg category, and it was truly glorious, with a massive roll-up technique tossing his Mongol opponent into the air for the knockout blow.
As a tribute to her friend and colleague Woman of the Day, Malzahn, she won her first Grand Slam Gold.
IFJ Director of Events Dr Lisa Allan awarded him the Gold Medal.
Luise Malzahn qualified for the final of the under 78 kg category after a dazzling preliminaries.
After some speculation that she will be retiring after the Tokyo Olympics, the German judoka has clearly come here to silence these rumors.
A thunderous Ippon against Israeli Inbar Lanir showed that she is not just going to continue, as she intends to take gold in the biggest events in the world.
Mr. Vlad Marinescu, Director General of the International Judo Federation, presented the medals.
"Oh, it's very special, and I'm very satisfied and happy with the gold medal," said Malzahn. "Because we make friends in Berlin and we are neighbors, we have the same address. So that makes me very happy and very proud that we can show that we can win gold today. "
In the over 100 kg category, Saito Tatsuru won Japan's beloved over 100 kg gold in his very first Grand Slam event.
Maybe he's starting to follow in his father's footsteps, two-time Olympic champion Saito Hitoshi.
Fully focused on the final, the 19-year-old knocked down his opponent for the coveted Ippon.
The medals were awarded by the director of education and training of the IJF, Mr. Mohammed Meridja.
The local judoka put on an increasingly spectacular spectacle throughout the event, with the Azerbaijani heavyweights rising to the challenge of their lighter teammates.
But a medalist Ippon is always special, and world silver medalist Ushangi Kokauri gave home fans what they need to celebrate, which ended a phenomenal tournament here in Baku, the wonderful capital of Azerbaijan.