Glasgow weather forecast: Met Office issues snow and ice warning as temperatures drop to -4C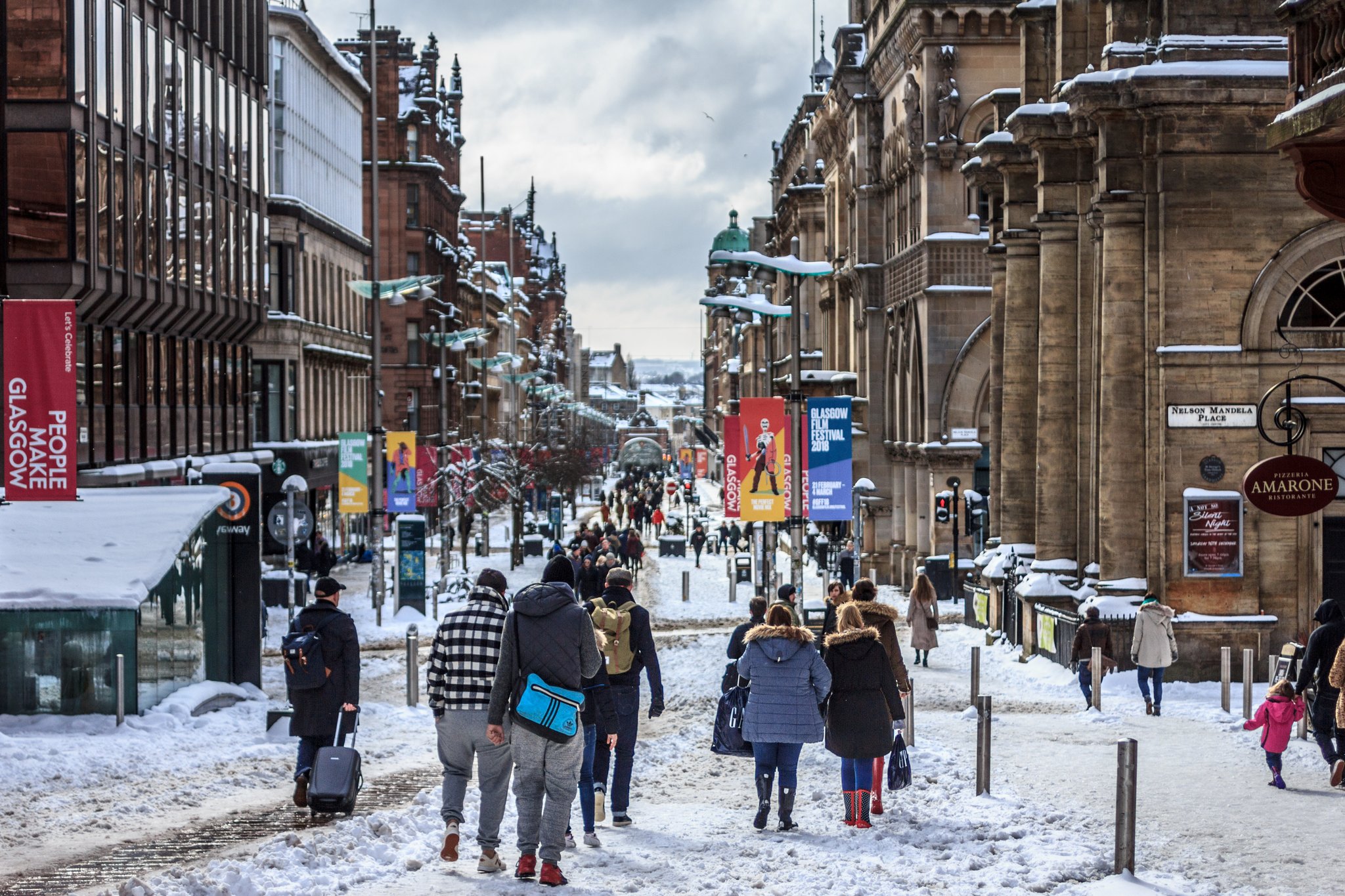 Glasgow is ready for snow, ice and rain.
The Met Office issued the weather alert on Tuesday.
The Met Office has issued a yellow snow and ice status weather warning for Glasgow and other parts of Scotland.
The weather alert is valid from midnight on Friday until 10 am on Friday morning.
The Met Office said snow showers would become "frequent" and warned people of possible patches of ice that are expected to form Thursday evening through Friday morning.
"Frequent winter showers arriving from the west overnight Thursday through Friday are likely to lead to new snow cover for areas above 200m (mostly around 2 to 5cm, possibly up to 10 cm above the highest ground where showers are most frequent), "the Met Office said.
"Snowfall below this level can cause temporary accumulations of slush which can then freeze over and cause dangerous patches of ice where the skies stay clear for quite a long time.
"These showers will gradually turn to rain and sleet at lower levels until Friday morning, before gradually easing from the west until the afternoon before an area of ​​rain and conditions. softer. "
What to expect:
– Certain roads and railways likely to be affected with longer travel times by road, bus and train services.
– Probably a few patches of ice on some untreated roads, sidewalks and cycle paths.
– Brief power cuts are possible with a risk of isolated lightning strikes.
Strathclyde weather:
From Tuesday January 4 to Saturday January 8:
Tonight and tonight:
A few winter showers continuing over western parts of Argyll. Dry and clear elsewhere with cool northwesterly winds slowly weakening overnight. Freezing probable for interior regions. Minimum temperature 0 ° C.
Wednesday:
A dry and bright day with lots of sun. It will be a cold day with a frost settling in during the evening. Light winds. Maximum temperature 4 ° C.
Outlook from Thursday to Saturday:
Cloud Thursday, becoming wet, snow from the hills and windy for the weather. Winter showers later Thursday and Friday, frequent for Argyll. Rain and snow likely on Saturday morning.