Demand for European Travel Boosts EasyJet's Summer Return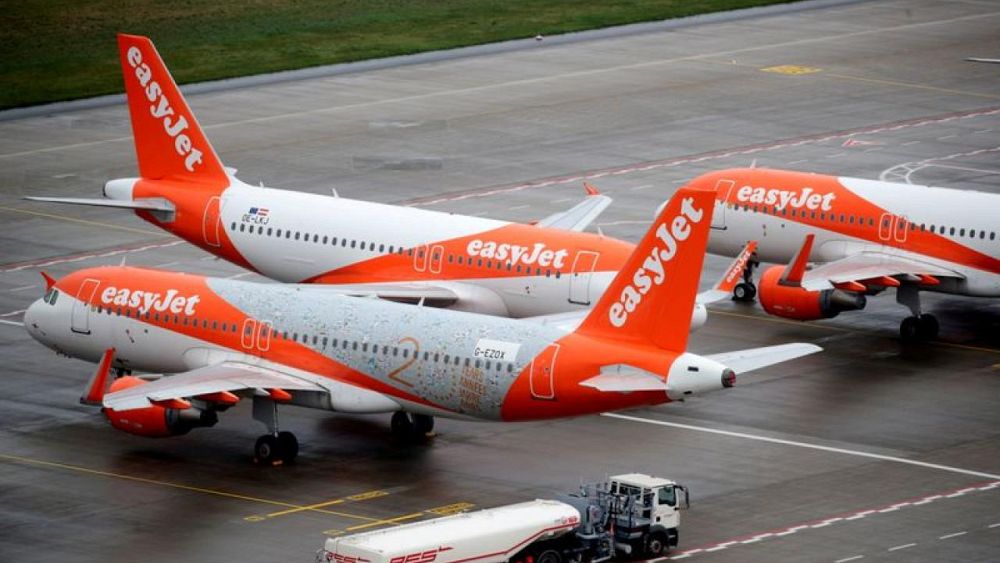 EasyJet plans to fly 60% of its capacity before the pandemic in July-September as a resumption of travel takes hold in continental Europe.
The British airline has said it is confident about demand for summer and fall, releasing its most dynamic update since the pandemic began nearly a year and a half ago, and allowing it to increase capacity to just 17% of 2019 levels in March-June.
Travel support has so far been led by the European Union, according to easyJet, causing it to move planes from Britain to markets such as Scandinavia and the Netherlands.
Two thirds of bookings currently come from the rest of Europe, while normally its activity is split equally between Great Britain and the continent. But easyJet expects travel rules for fully vaccinated Britons to be relaxed now.
"I have absolutely no doubt in my mind that UK demand will follow the same pattern we are seeing outside the UK in mainland Europe," Managing Director Johan Lundgren told reporters on Tuesday.
Criticism of last minute changes in restrictions
Lundgren has been one of the most vocal critics of the UK's approach to travel over the past two months, slamming last-minute changes that have resulted in massive bookings increases and cancellations.
Britain should add more countries to his "green list" low-risk destinations, Lundgren said.
Asked about fears that quarantine might be reintroduced for Britons returning from Spain, as it has recently been for France, he said easyJet was flexible.
"We have organized ourselves to face changing demands," he said.
The airline's plan for more flights in July-September, when it tends to make almost all of its profits, is reflected in competitors such as Ryanair and Wizz Air.
EasyJet, which has laid off staff, downsized its fleet and taken on new debt to survive, said it was well positioned financially, with € 3.4 billion in cash, and had cut costs to improve its rate of cash consumption.
But he said limited visibility and lingering uncertainty meant he couldn't provide advice for the rest of the year. For the three months to June 30, easyJet recorded a pre-tax loss of 370 million euros.