Cyprus wrongly issued passports despite warnings, investigation concludes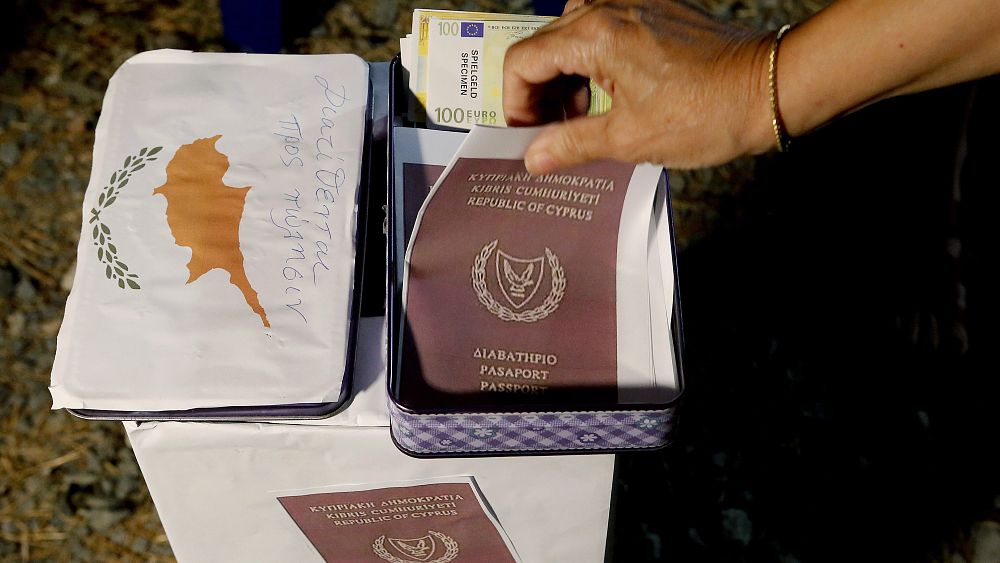 The Cypriot government continued for at least four years to illegally issue passports to relatives of wealthy investors as part of a citizenship investment scheme, despite warnings from the Attorney General that this could constitute a violation of the law, the head of an independent commission said Monday.
Former Supreme Court President Myron Nicolatos said that of the 6,779 passports issued over the program's 13 years, 53% were not issued to investors themselves, but to members of their family or business leaders.
The attorney general's office had repeatedly warned in 2015 and 2016 that this practice could be illegal because there was no specific law allowing the government to issue such passports.
Of the remainder that was given to investors, a third did not meet all the criteria, Nicolatos said. He was speaking after delivering to Attorney General George Savvides the 780-page final report of an investigation into the multibillion-euro program.
He said that 8% did not meet the main condition of investing around 2.5 million euros in the Cypriot economy, while 12% did not meet the bar to have a permanent residence in Cyprus.
Nicolatos said the four-member commission recommends that authorities consider revoking citizenship in 85 cases in which applicants may have committed criminal or other offenses to obtain a passport.
He said revoking the citizenship of relatives of investors and business executives who were not directly at fault could prove "particularly complicated" due to legal clauses enshrined in Cypriot and Union law. European.
"It is evident that the (program) operated between 2007 and August 17, 2020, with blanks and omissions, with no legal framework and almost no regulatory framework," said Nicolatos.
"Also missing were these safety valves, proper legal advice, and proper oversight over existing laws and regulations. "
The program was scrapped last year amid big controversy over an undercover TV report that allegedly showed the speaker of parliament and a powerful lawmaker claiming they could bend the rules to grant citizenship.
They had made the promise to a journalist posing as the representative of a fictitious Chinese investor who had been convicted of fraud in his country. Both resigned shortly after the report aired.
The Golden Passport program lasted 13 years, but was stepped up in 2013 following the financial crisis. It has generated more than 8 billion euros for the island nation in the Eastern Mediterranean and has proved particularly attractive to foreign investors, as obtaining a European passport gave them access to the bloc of 27 members. .
The EU had also taken Cyprus to task on the program.
Nicolatos also criticized certain lawyers, accountants, banks, real estate brokers and real estate developers who, according to him, "did not sufficiently respect their legal or other obligations" during the application process, while in some cases the authorities of supervisors did not do their job properly. .
Politicians and officials may bear "political" responsibility for the debacle, and some could face disciplinary action.
Although the program has covered the tenure of three different presidents, the overwhelming majority of citizenships have been granted in the seven years that incumbent President Nicos Anastasiades has held the post.
He called on law enforcement authorities to prosecute suspected violators and impose penalties commensurate with an individual's responsibility.
Attorney General Savvides said authorities would review revocation of citizenship, take offenders to court and take disciplinary action in cases recommended by the report.
In the first such lawsuit, his office last month sued five individuals and four legal entities in court on 37 charges in connection with the commission's findings.
A redacted version of the final report – so as not to jeopardize pending legal actions – will be made public in due course, Savvides said.
An interim report released in March also highlighted serious shortcomings in the way the Home Office handled applications, including the "complete lack" of a database to properly screen applicants. He said the finance ministry was also responsible for "green lighting" some apps that did not meet all the criteria due to the size of the investment.