A Porsche 959 Komfort belonging to the Qatari royal family up for auction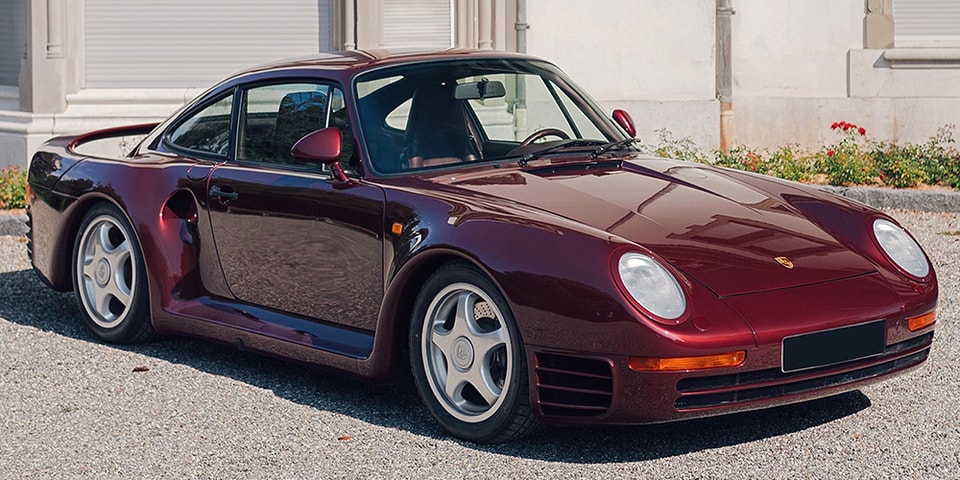 After the 1996 Porsche 911 GT2 Clubsport which has just been seen and which will be auctioned today in the window of RM Sotheby's in St. Moritz, here is another Porsche, even rarer: the 959 Komfort.
This particular example is finished in "Wine Red Metallic" on a "Burgundy" interior, produced under the Porsche Exclusive division known for having granted requests under the "Special Wishes" program. No former customer could access this program, and no senior could buy a 959 because it wore the Lamborghini Countach and Ferrari F40 in the '80s and' 90s, making it part of a trinity of exotic supercars.
Owned by a sheikh of the Qatari royal family, this 959 Komfort was ordered along with six others to complete a collection that each had a matching interior, but contrasting exterior, creating a special edition 959 rainbow range. Considering where it came from, it was completed in August 1988 with a list of options that weren't as far-fetched as you might imagine – only heated driver and passenger front sport seats with electronic adjustment and an anti-theft device were specified.
Despite its subtle improvements, the Porsche doesn't need much else as it is already a star in its own right. The classic is powered by a 2.8-liter twin-turbo flat-six engine that produces 444 BHP, and despite its age, it has only racked up 961 km on the odometer, meaning all that power barely has been exploited.
On its way to the RM Sotheby's auction in St. Moritz today, the 1988 Porsche 959 Komfort is expected to fetch between CHF 1,500,000 and 1,700,000, or around US $ 1.6 million to 1.8 million of US dollars. Take a closer look at the car above and find out more online.
In case you missed it, check out the latest installment from DRIVERS.