18 million children live in poverty in the European Union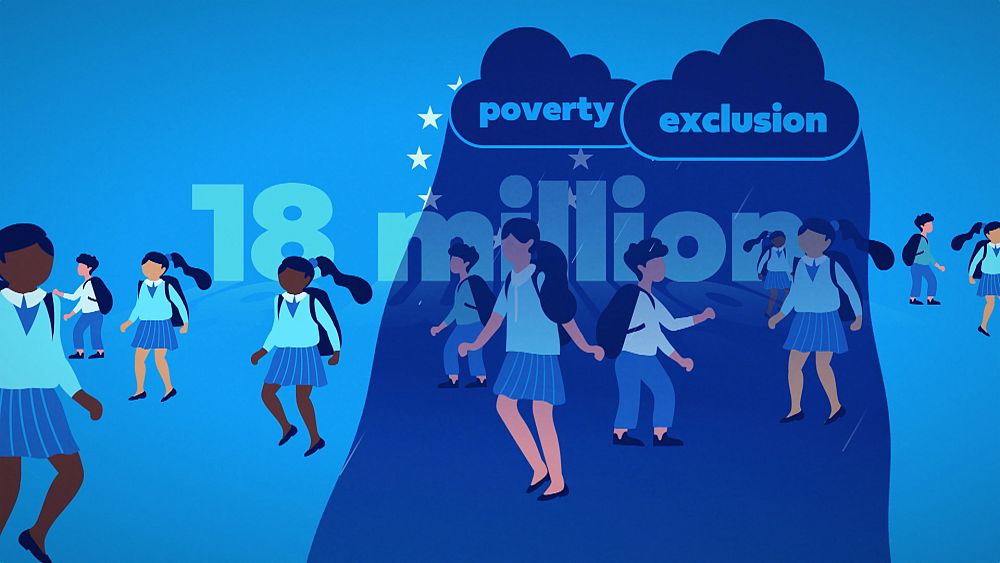 How serious is child poverty in Europe?
22.5% of children face poverty and social exclusion in Europe, which represents 18 million children. This figure dates from 2019, and the pandemic has made the situation worse.
The picture is varied across the EU with the highest levels in Bulgaria and Romania where one in three children lives in poverty. The lowest levels are found in Slovenia, the Netherlands and Finland, where one in ten children live in poverty.
About 60% of Roma children live in severe material deprivation and 80% are at risk of poverty or social exclusion
What are the long term effects?
Compared to their wealthier peers, children who grow up in poverty are more likely to fail in school, have difficulty finding decent work and suffer from poor health as adults. .
This often creates a cycle of disadvantage across generations.
What is the European Child Guarantee?
The Commission calls on EU governments to tackle the structural problems of child poverty or social exclusion.
The European Child Guarantee calls on Member States to ensure that every child at risk of poverty receives free education, quality childcare and health care, a healthy school meal a day and can participate in school activities, including sports, all for free. As well as decent accommodation
The Guarantee implements the European Pillar of Social Rights which aims to lift at least five million children out of poverty by 2030.
Member countries are encouraged to join the Guarantee and create action plans on how they will implement it.